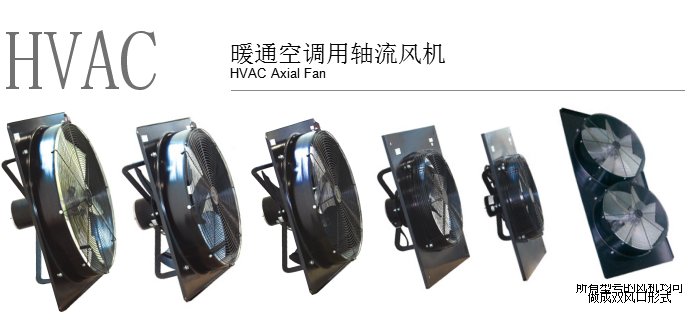 Products introduction
Match-well axial fan is mainly applicable for HVAC outdoor units,ranging from 450mm to 800mm,metal or plastic fan structure and can be supported with variety of high efficiency,low noise axial ventilating fan.
Product Composition
Axial fan, motor, motor bracket, protective guard, sheet metal
wind scooper.
Fan Selection Environment Conditions
Environmental Temperature:-20 ℃ ~ + 60 ℃;
Relative Humidity: 95% ;
Height: more than 1000 m;
Power Supply: 220-240V 50Hz/60Hz (Single Phase); 380V 50Hz/60Hz(Three Phase);
Vibration: 10 ~ 55 Hz; Double Amplitude: 1.5 mm.
Fan model that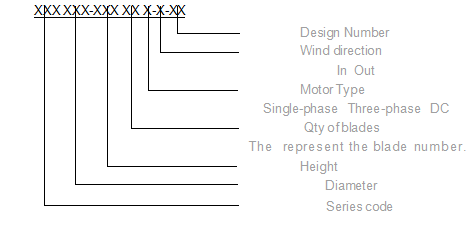 Performance Range
Air Volume: 100 m3 / h ~ 30000 m3 / h; Motor Poles: 4,6,8,10,12;
Protection level: IP44, IP54;
Speed: single speed ,double speed or more; Insulation:class B or F
Design for : Continous (S1);
Applications
Air-conditioning units:Air-cooled heat pumps,chillers condensing unit,constant temperature and humidity units,dehumidifiers,computer room air conditioners; Refrigeration equipments:Cold storage coolers,condensing units;
Electrical equiments:Dry-type transformers,electrical control cabinet;
Ventilation project:Duct ventilation,pump drainage; Industrial cooling equipments and closed cooling tower,etc.
Example of Model
Series : ZFA
Diameter :800
Impeller height:120
Qty of blades:7
Power: Single phase
Direction of air flow: P
Design No:2